September Fleur
Artist | Graphics Designer 
"I adore painting and I love to dwell on the ideas that might have went through the artist while painting their masterpiece and so, I almost made up my mind to experience these feeling by making something  of my own, and thus September fleur was born!"
Greetings!!  
If you're here you must be interested in knowing about me. Well, I'm Aswani, an artist, a designer, and a soul searcher. I mostly work on watercolours and acrylics. Art has been a manifestation of my personal journey no matter the medium. I believe Art has the power to create a mood, inspire and change the world as we see it.
Every artist is first an amateur…  
Ever since I was a kid, I would immerse myself in creative activities from colouring to crafting. As I grew older art took a back seat. Even though I'm an Electronic Engineer graduate, I pursed my career as a product analyst and as a graphic designer (part-time) in 2014. I left my job as a product analyst due to health issues but continued working as a freelance graphic designer.
That was the turning point…  
2019 turned out to be a happening year for me. It was the year where I started exploring and experimenting widely on art which helped me learn more. I started with pencil drawing and got introduced to watercolour later and my interest in watercolour started growing and I fell deeply in love with the process of creation and from then there was no looking back.
Insta Boom…  
I began posting artwork on Instagram on 2019 and started making tutorial videos for my YouTube channel, since then I have developed an online presence which led to several opportunities. I love working with landscapes the most, even though I'm interested in continuing to explore new ideas and subject. I wish to interact more with art lovers by creating and sharing my ideas with them. There is no other passion for me than painting. I can paint all day and I leave no stone unturned to develop my art career.
Good things take time but always gives us the happiest endings, Stay Gold!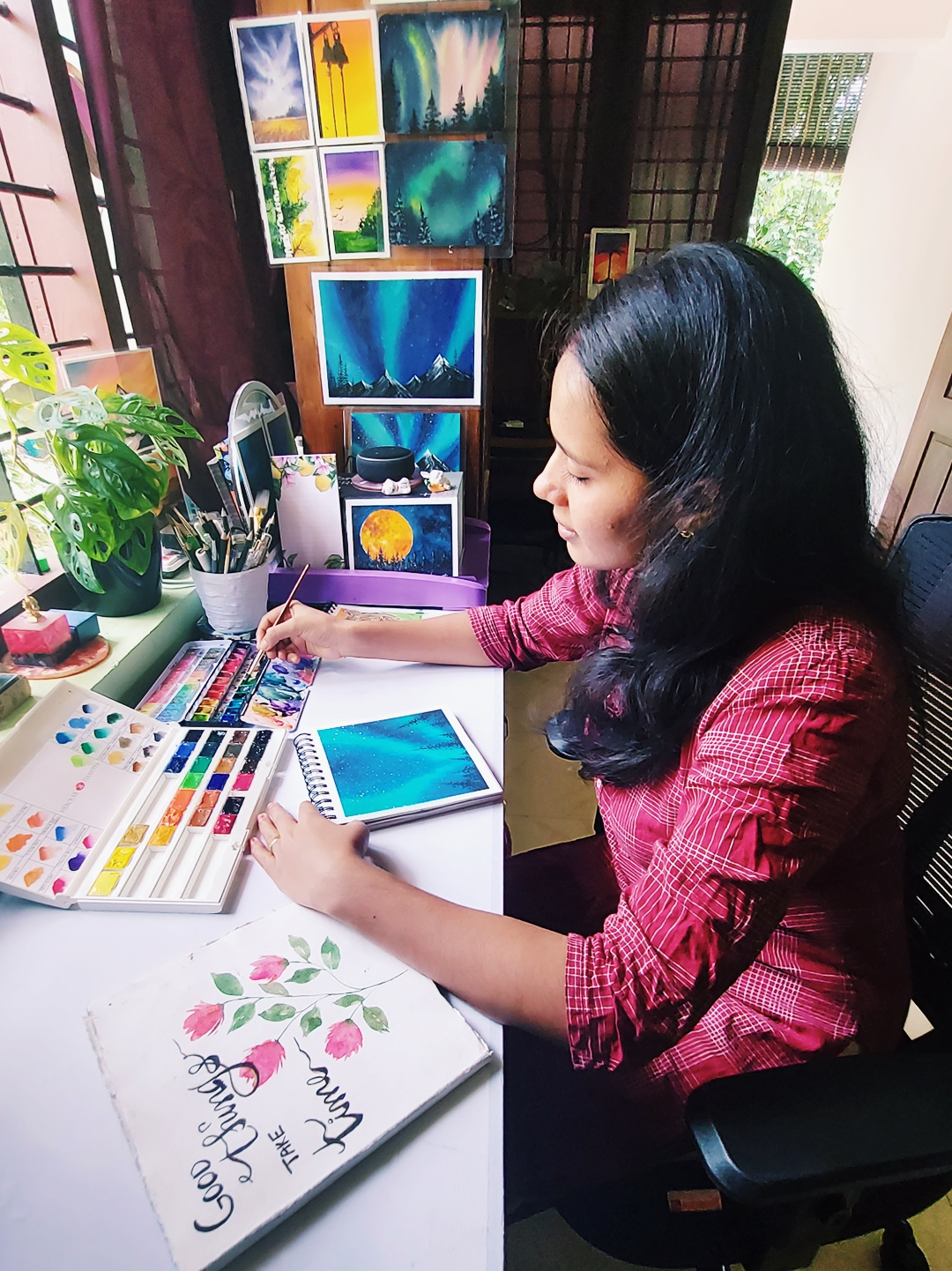 "Any inquires or Collaboration invitations can be sent to septemberfleur.in@gmail.com"